It's one thing to have the know-how. It's another thing to find a job. Career Services at ATA is here to help students reach their goals! When you start your journey at ATA, we match you with a career services representative to help you along your way. From finding your externship site, to a position in your field of study after you graduate, Career Services provides the resources and tools you need.
We will also arrange networking opportunities and job fairs for you to attend and offer specialized classes to help in: basic computer training, resume writing, interviewing tips, time management and more!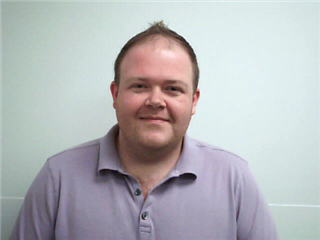 Ronnie Turnmire
Ronnie Turnmire attended Florida Institute of Technology and earned a Bachelor's degree in Business Administration specializing in Healthcare Management and a minor in Human Resources. Ronnie is also a Certified Professional Coder. He has been with ATA since October 2014. Ronnie began as an Adjunct Instructor here at ATA—teaching Medical Insurance and Billing, Basic ICD-9-CM Coding and Advanced ICD-9-CM Coding. Ronnie now works full time in Career Services as well as teaching. Ronnie is dedicated to teaching and wants the best for all students who come through the doors at ATA. Ronnie works specifically with our Medical Coding, Medical Office Specialist and Patient Care Technicians ensuring they have a well-rounded externship experience, and assists with finding them employment after graduation. Ronnie also assists LPN graduates with employment after graduation. Outside of work, Ronnie enjoys movies, decorating, traveling, shopping, visiting with friends and family, and exploring new places.