Our Medical Assisting program is a Hybrid Online Medical Professional Medical Assisting course that is specifically designed to offer you the flexibility of online classes while still focusing on the benefit of hands-on training in our on campus labs.
Our Medical Assistant Programs are designed for students who prefer a hands-on person-to-person career in the medical field. With our on-campus laboratories and qualified and experienced instructors, we are able to offer students hands-on training in real life medical facility simulations.
Becoming a certified Medical Assistant is the first step. Finding a job as one is the next! To make sure our students have every opportunity to succeed, we also offer a Career Services team to assist with:
Creating professional resumes
Interview skills
Externship site placement
Career placement assistance for graduates
A Medical Assistant career involves:
Recording patients' medical history and vital signs
Prepare and administer medications as directed by a physician.
Collect blood, tissue, or other laboratory specimens and prepare them for testing.
Explain treatment procedures, medications, diets, or physicians' instructions to patients
Perform EKG's on patients, and administer eye and ear exams for well visit screenings
Perform routine laboratory tests and sample analyses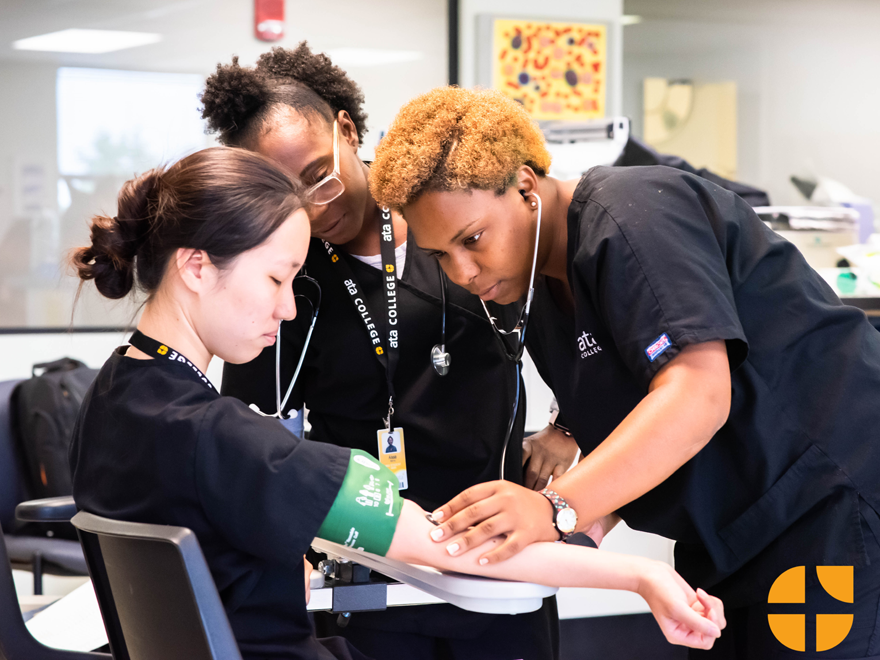 Due to the wide scope of training, Medical Assistants have the ability to work in all areas of the medical office. From assisting with front office duties to working alongside Doctors and Nurses, Medical Assistants are a vital position in many different types of healthcare facilities.
Career Choices
Medical Offices
Urgent and Immediate Care Centers
Hospitals
Request Information
Classes are enrolling now! If you're interested in this program or would like more information about ATA, please contact us online for more information.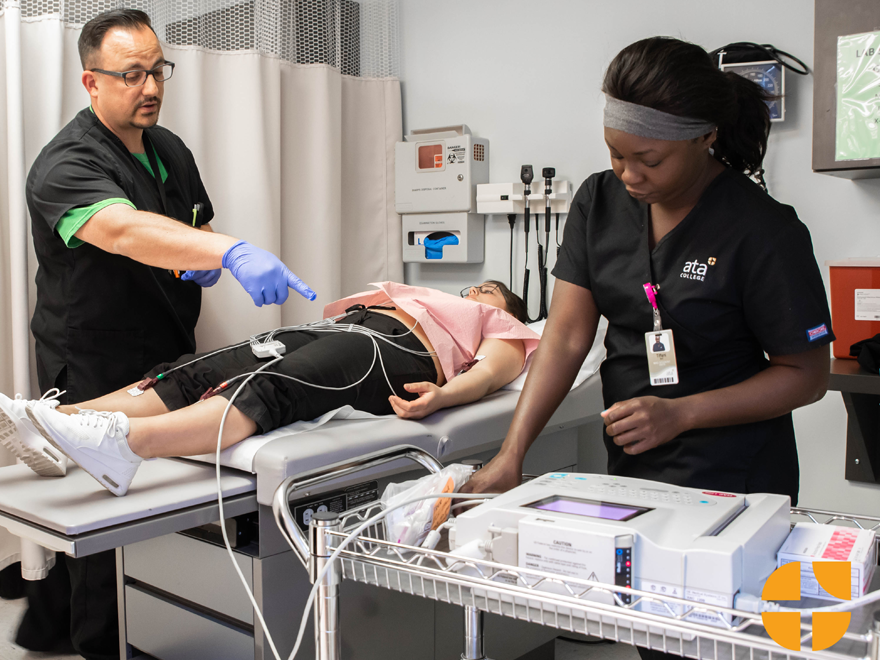 Standard Occupations Classification (SOC)
More information about careers and occupations can be found at O*NET (http://www.onetcenter.org), the nation's primary source of occupational information. Use the link below to learn more about Occupational Associates Degree Medical Professional – Medical Assisting: www.onetonline.org/link/summary/31-9092.00