Last week, current LPN student Patrice Childress was in the middle of learning about medication administration during her Pharmacology class at our Louisville campus. It started out as a normal lecture for Patrice. She was taking notes and preparing for a future career as a Licensed Practical Nurse when she suddenly had a severe anaphylactic reaction to peanuts. Patrice has an extreme allergy to peanuts and thankfully carries not one, but two EpiPens at all times.
Lucky for Patrice, her instructor, Susan Livingston BSN, RN-BC, CCMA has over 30 years of medical experience and knew exactly what to do in this situation!
Susan immediately realized what was happening and without hesitation was able to administer the EpiPen and quickly directed another student to call 911. Paramedics quickly arrived and had to administer another EpiPen on the way to the Emergency Room. Patrice thankfully remained stable and was treated at a local hospital where she was discharged a few hours later.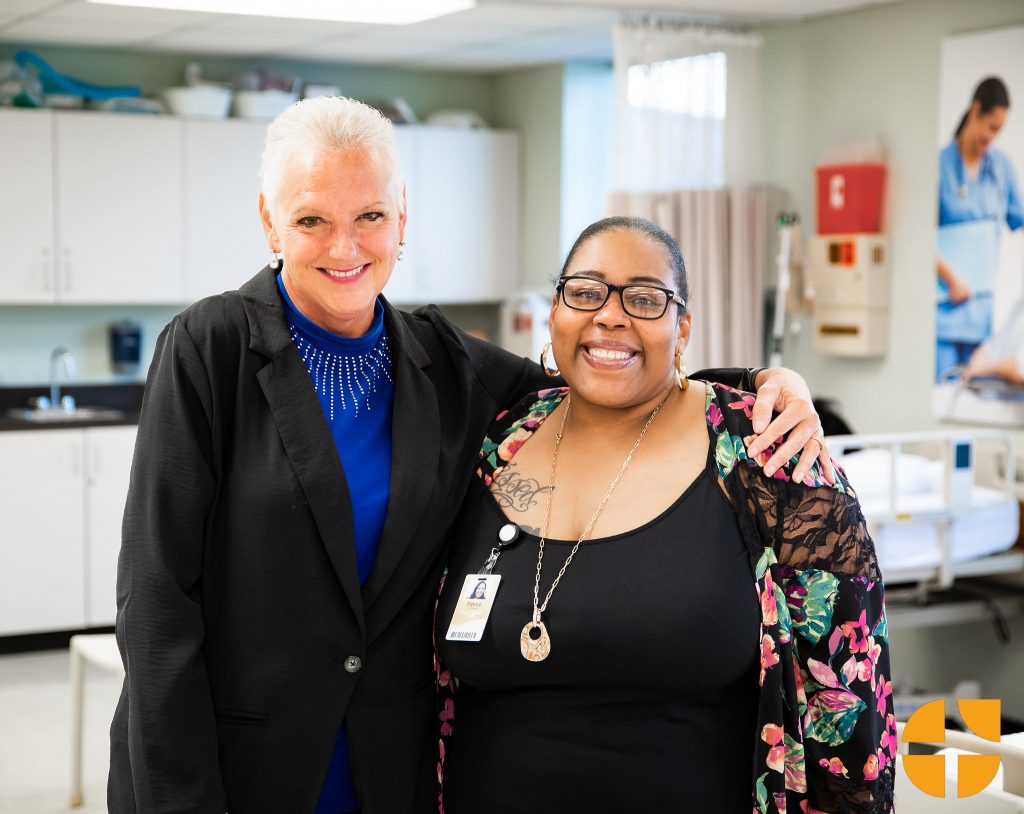 Susan Livingston has been with ATA College since 2014. She has helped countless students in and out of the classroom, but this was her first time treating an anaphylactic situation during a class. Because of her quick actions and the help of Patrice's classmates and other ATA Staff that sprung into action without hesitancy, Patrice is fine and was back in class soon after to continue her journey toward a new career!
"THANK YOU SO MUCH for your quick actions today! You saved my life! I can't WAIT to see you on Tuesday! I don't know how I can ever repay you! I thank you so much from the bottom of my heart!" Patrice said to Susan while she was recovering in the hospital.
Patrice and Susan now have a strong forever bond and can use this situation as a learning lesson. We are so thankful for "Super" Susan Livingston and her quick actions!
We are also very proud of the courage of Patrice's classmates and so thankful to the first responders that arrived quickly! Last but not least, we are so grateful Patrice was prepared and always carries her EpiPens as she is supposed to!