Kiersten McFarland, RN first came to ATA College in 2016 in search of starting a career in Healthcare. After graduating from high school she started working at Ford Motor Company, where she soon realized that she wanted a more fulfilling career where she could make a difference by helping others.
"I always had a desire to work in Healthcare. Especially working with children" she said, when asked about her decision to get into the healthcare field.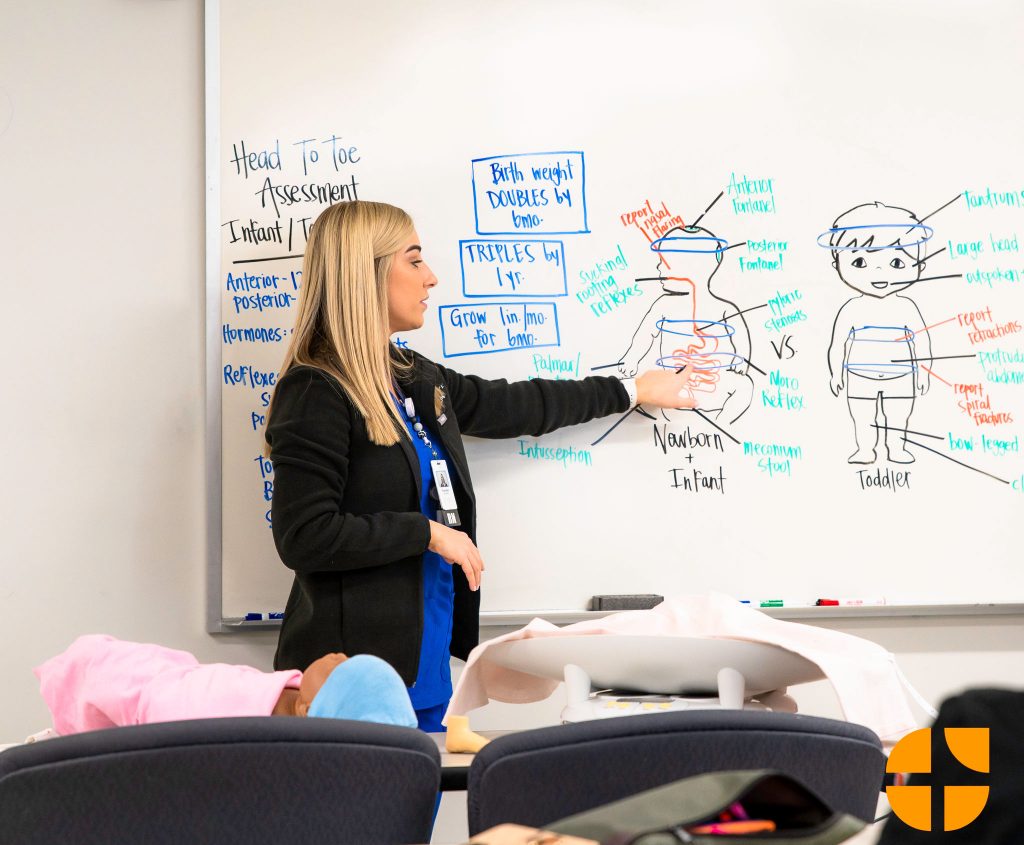 Like most people who set out to start their goal of a career in healthcare, Kiersten started researching all of her options when choosing the right medical college for her. "I looked around at other schools. I was given all the information I needed and took a tour at ATA. I chose ATA because it just felt like I was at home. I noticed how friendly and welcoming everyone was on campus, and it just felt right to me." As a first-time College student, Kiersten started out a little nervous upon enrolling in our 15 month LPN program. "The small classes allowed me to have more 1 on 1 time with my teachers which was really helpful".
Kiersten went on to Graduate from our LPN program and then continue on to our LPN to RN Bridge program. She graduated with a 3.5 GPA and earned her credentials as an RN. She started working at Children's Hospital (formerly Kosair) as an RN in the pediatric ER. She stayed in contact with her instructors at ATA and after a few years of working in pediatrics, she was invited back to ATA College to teach.
She has now been an instructor with us for over a year, teaching Pediatric classes in our RN program. "I love being able to make an impact on my students. The connection I can build with them and being able to share what I'm most passionate about and that's pediatrics", is what Kiersten had to say when asked what she enjoys most about teaching. Based on her student reviews, it sounds like she is making quite the impact! "I like that Mrs. McFarland was willing to help us with any and all of our classes. She would stay after class to help us study, understand, and even just vent sometimes. You can tell she truly cares about her students".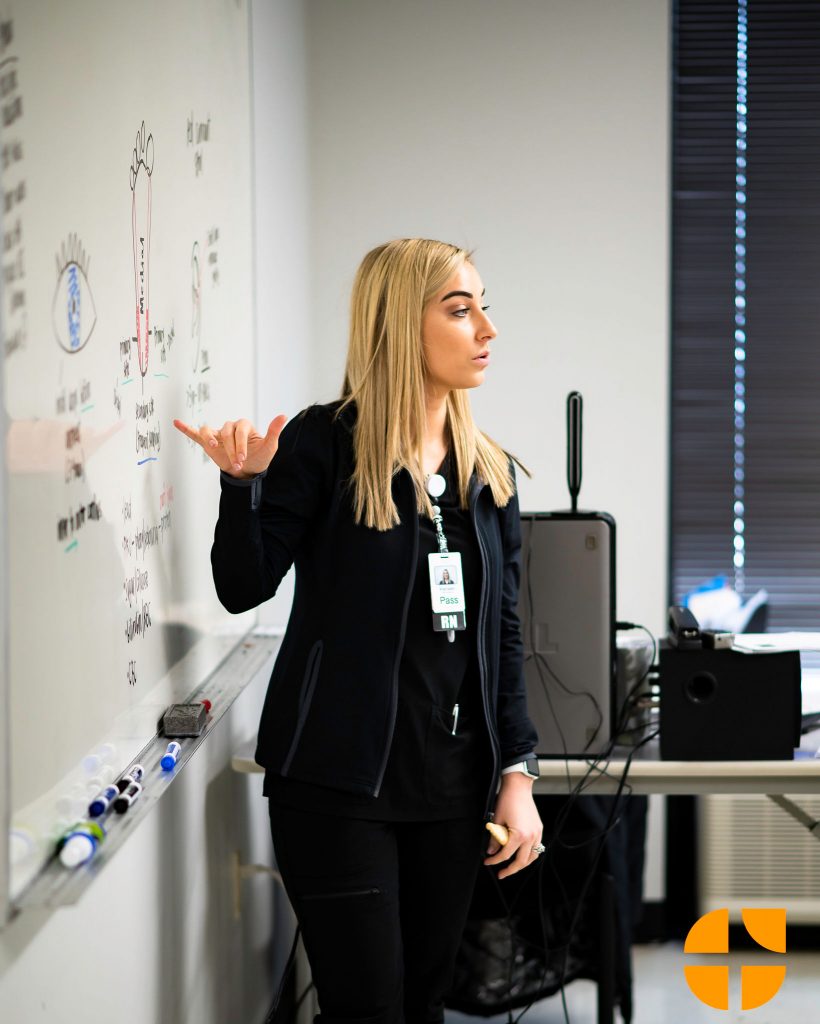 When Kiersten is not working in the pediatric ER or teaching pediatric nursing classes, she enjoys being outdoors with her husband and 2-year-old daughter. She also likes exercising, spending time with good friends, and making other "mom friends on the playground".
Kiersten is just one of the many outstanding faculty members we are fortunate to have here at ATA College. We look forward to many more years with Mrs. McFarland and witnessing the impact she will have on all of her future nurses.